Firewind Setlist:

Allegiance
Insanity
I Am The Anger
Destination Forever
The Fire And The Fury
Falling To Pieces
Tyranny

Sonata Arctica Setlist:

In Black and White
Paid in Full
Victoria's Secret
Broken
8th Commandment
Tallulah
Full Moon
Caleb
Black Sheep
It Won't Fade
Gravenimage
San Sebastian
My Land
Don't Say a Word
The Cage


Firewind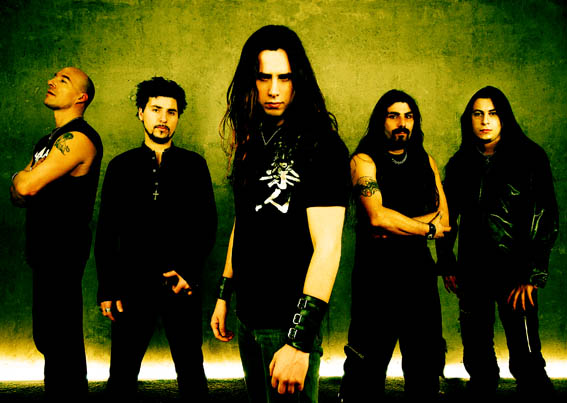 I was waiting to see this show for quite a while because of Firewind (taking nothing away from Sonata). But I am a fan and this is their first time playing the States (still this review is not being done from the "fan" perspective). Also in their travels Firewind will play the States largest Power/Prog festival ProgPower in Atlanta on Oct 5. The new album "Allegiance" is excellent, a powerhouse of traditional hard rock heavy metal music and one of my favorites released this year. If you took classic 80's Scorpions mixed with the Power Metal stylings of Hammerfall and Edguy with doses of Whitesnake you get Firewind. Lead by modern day guitar hero (remember when there use to be those everywhere in the 80's?) Gus G, the band attacked the stage with a hunger. Current vocalist Apollo Papathanasio was not able to participate in this tour but fortunately a more than suitable replacement was found in Henning Basse from Metallium who has one of the strongest melodic metal voices of this day. I enjoy his work very much with Metallium and was happy to hear he had the gig. Live he did not disappoint singing the songs true to their recordings as well as having an excellent relationship with the New York audience. He even wore a Yankess jersey and expressed his joy to the people for finally getting to perform in NYC (Metallium has yet to play here). Gus's guitar playing is the highlight of the band but none the less not taking away from those great melodies and catchy chorus'. The set included one instrumental "The Fire and the Fury" which has become a sort of staple for Firewind and rightfully so because it's not just a headbanger but a shred fest as well. "Allegiance" single/video "Falling to Pieces" was such a crowd pleaser as the crowd participation showed how memorable these songs are and this one appears to be on its way to be a setlist staple. Firewind left the stage with everyone wanting more. I hope they return soon.



















Sonata Arctica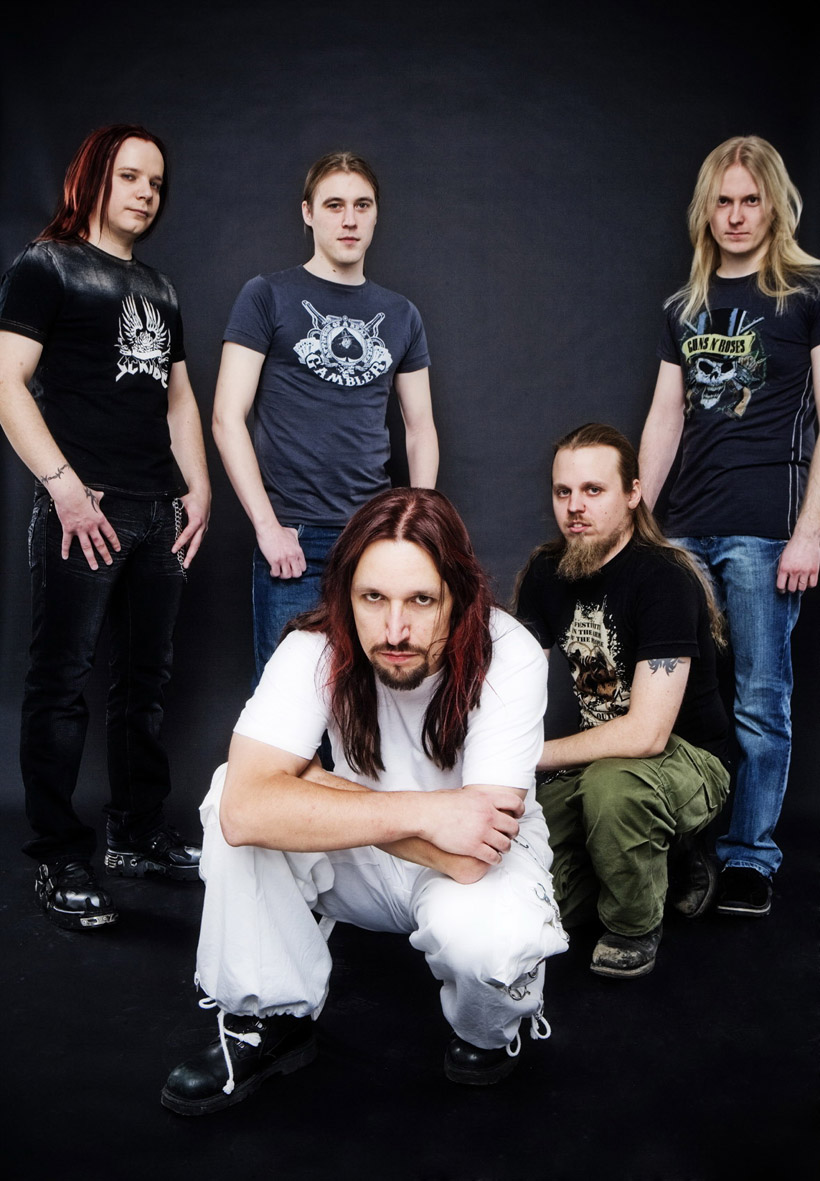 Finland's Sonata Arctica have really come a long way since their start in 1999 and apparently have gained a considerable amount of acclaim, along with loads of fans across the globe. Honestly I am really surprised as to how popular such a young band with this particular sound (melodic Euro Power Metal) has become, especially in America, when you take into consideration the fact that fellow countrymen Stratovarius who were the originators of Sonata's earlier sound, almost twenty years later are still struggling for a better U.S. fan base. Sonata Arctica have landed in hearts of young metal America judging by this New York crowd and the melodic European Power Metal sound has really become embraced by a small growing community which is good to see. Sonata's smooth crafted songs have a painterly artistic aura that is carried by the graceful sounding keyboards, poetic lyrics and siren like voice of Tony Kakko. As it fills the hall the music gives the feeling of a calm night sea with waves occasionally breaking on the rocks and a clean clear air of a cool winter's breeze. With their latest offering "Unia" (which in Finnish means "dreams") they have made even more steps toward identifying with a sound for Sonata Arctica, a more varied progressive one, and it is pretty clear in tracks like "In Black and White" and 'Paid in Full". On board is new guitarist Elias Viljanen (let's see he may bring some more new ideas to the next album) joining Tommy Portimo on drums, Marko Paasikoski on bass, and keyboardist Henrik Klingenberg. Even on the last release "Reckoning Night", where played tonight "Don't Say A Word" is from, the process really started to take shape towards something of their own. Other songs included setlist regulars "8th Commandment" and "Full Moon" from the debut "Ecliptica", "Black Sheep" from "Silence", and "Victoria's Secret" from "Winterheart's Guild". I'm curious to see what they offer in the next record and the steps taken with musical growth. Could continued success lie ahead?